OK, why are the words October Textiles and screen print anywhere near the words fitness, never mind Barry's Bootcamp, and legend?
We know what you're thinking – the nearest you lot get to fitness is flipping the cap of a bottle of Old Bishop's Ballbag, and wrestling with a tricky bag of crisps. Untrue though, as anyone who has ever hand screen printed 5,000 T-shirts in a week will tell you. The endless pulling of a squeegee blade backwards and forwards across a screen, has been proven to be the equivalent effort of 70 Viking warriors, rowing across the North Sea in a nasty blizzard.
That's a lie, about the Vikings. Blame Donald Trump, we're all at it – so what about the fitness legend that is, Barry's Bootcamp, and why are October Textiles so very happy to screen print for them?
Well thanks for asking, and let's begin at the beginning. It all started in 1998, when celebrity Trainer Barry Jay, based in LA, obviously, decided to concoct a one-stop cardio and strength training workout, that actually did the job. But he didn't do it all alone bless him, he had a word with John and Rachel Mumford who thought, hey Barry, that's a great idea, and they opened the first Barry's Boot Camp in West Hollywood.
Here they all are, looking healthy, and exuding a Californian 'can do' attitude.

The next piece of big news was Barry's CEO Joey Gonzalez joining the company in 2004 and becoming a star trainer at the Boot Camp. It wasn't until 2009 though that it all went rapid expansion, initially moving outside of LA and opening in San Diego. We had a very strange few months in San Diego in 1988, but that has nothing to do with this article.
And once you start expanding, there's only one next stop – so picture the scene, Manhattan, 2011. The first time Barry got out his Big Apples was in Chelsea (NYC), where we also saw the launch of the first Fuel Bars, and the invention of Barry's now signature Woodway Treadmills.
And the rest, is history…Barry's Bootcamp, just like screen printing, then went global. Expanding faster than a well pumped muscle, studios opened across the world in Norway, London, Boston, Miami, Nashville, and San Francisco. Expansion continues across New York City and the Hamptons. Barry's retail hit new levels of success with expansion of the collection to Bloomingdale's; as you do.
Now over 40 thousand members of Barry's 'FitFam' take a class every week, with celebrity clients including Ellie Goulding, Mandy Moore, David Beckham and Harry Styles. The first studio has now also opened in Chicago, that most windy of cities.
Just so you know what to look out for by the way, here is their logo. All military, strong and committed but with a star, because that's what you can be.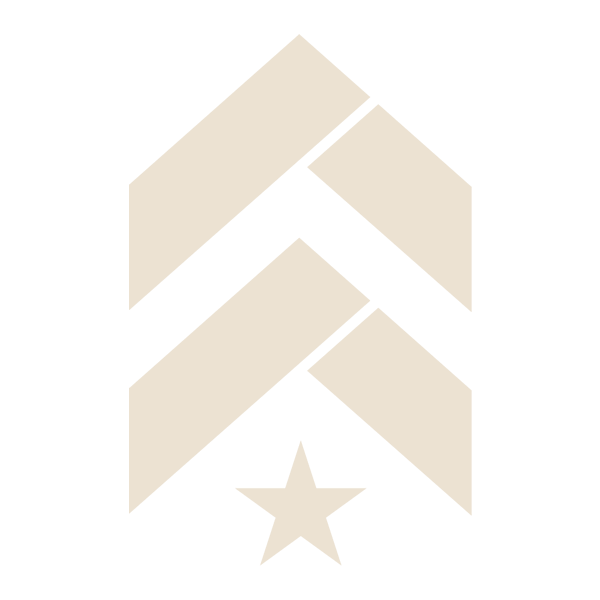 And just so you know that October Textiles did screen print something for the fitness legend that is Barry's Bootcamp, here are two of their trainers, sporting our specially made bamboo and Tencel T-shirts, and looking all sweaty and gorgeous, so drop, and give us 50.