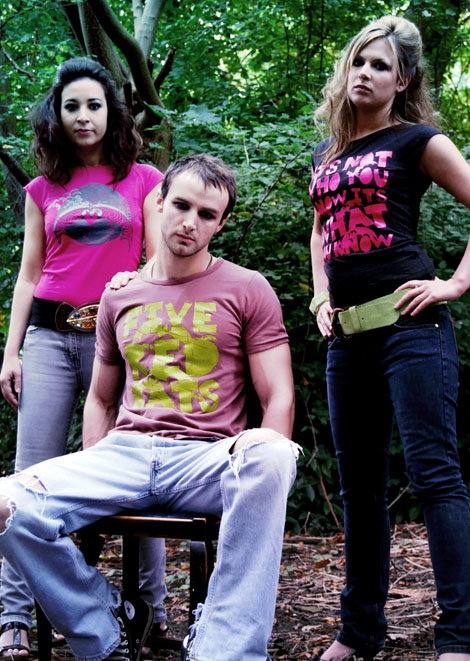 FIVE RED BATSFashion boutique is ready to fly….
Five Red Bats is a new independent online fashion boutique which creates fashionable garments, all hand made, in Leeds, West Yorkshire.
Even though the company is called Five Red Bats, there are actually only two bats – Kerry Fewster and Claire Hutchinson – two females who are fighting the high street fashion scene.
The pair met while working as designers in Leeds and formed a friendship that combined a passion for independent fashion and strong views against high street multiples and mass produced clothing. The goal became to create an independent fashion revolution, fighting against throw away fashion, supermarket collections and the 'é"é²everything you want in one shop'é"é´ lifestyle which they believe is sucking fashion'é"é´s creative energy dry.
Five Red Bats first range of exclusive ready – to – wear collections for women, men and kids is now available online at www.fiveredbats.co.uk.
The bats are constantly designing and developing interesting and unique garments and are always on the look out for independent designers who believe in an independent revolution. For more information on Five Red Bats contact Kerry (07921 771942) or Claire (07867 920540). Alternatively email info@fiveredbats.co.uk or visit www.fiveredbats.co.uk
Five Red Bats, Batcave 166, 57 Great George Street, Leeds LS1 3AJ