Online fashion bargain hunters now have access to a dedicated fashion comparison service that aims to make shopping for clothes easy, quick and suitable for any budget.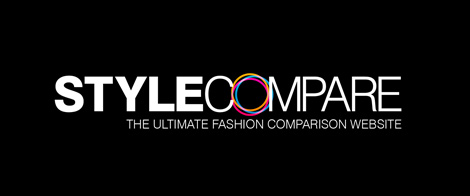 Founded by three entrepreneurs from Nottingham, Style Compare  was set up to make online fashion shopping easy. By putting all of your favourite brands in one place, with a comparison tool at your fingertips, you can find the right item at the right price – hassle free.
Style Compare recently launched to enable a quick, comprehensive and trust-worthy price check of over 20,000 different items, is keen to offer the much needed service to the price conscious fashion buying public.
A model that has experienced huge success in the financial services sector, price comparison is yet to fully encompass the whole retail market, with fashion being one area in particular that has so far been weakly serviced by any comparison service.
"Stylecompare.co.uk makes it easy for people to find the right product at the right price" – says co-founder Jonny Challenger.
He continues – "It enables people to shop for their favourite brands from their favourite retailers, such as Laura Ashley, Urban Outfitters and Miss Selfridge to name just three, whilst knowing that they're getting the best deal."
With strong relationships with some of the fashion's biggest retailers, Style Compare combines the familiarity of the high street with the convenience of online shopping – all guaranteed to be at the best price.
Additionally, a regular flow of discount codes makes Style Compare an essential online service for anyone looking for a stylish bargain.
Style Compare is the brainchild of Jonny Challenger, Jake Gibilaro, and John Nolan – all under the age of 30 and all sharing a joint frustration at the lack of comparison services for fashion conscious online shoppers.
Co-Founder Jake Gibilaro said. "If you're looking for car insurance, a loan or even a toaster, you're likely to be able to run a quick and reliable comparison. But if you want a maxi dress, trainers ,or a playsuit, you have to either hope you're getting the best price or spend hours going back and forth between sites to find the best price. You may as well just go into town".
The site was launched on 27th April 2009 and boasts over 20,000 products from 500 different labels and an increasing amount of big-name retailers.