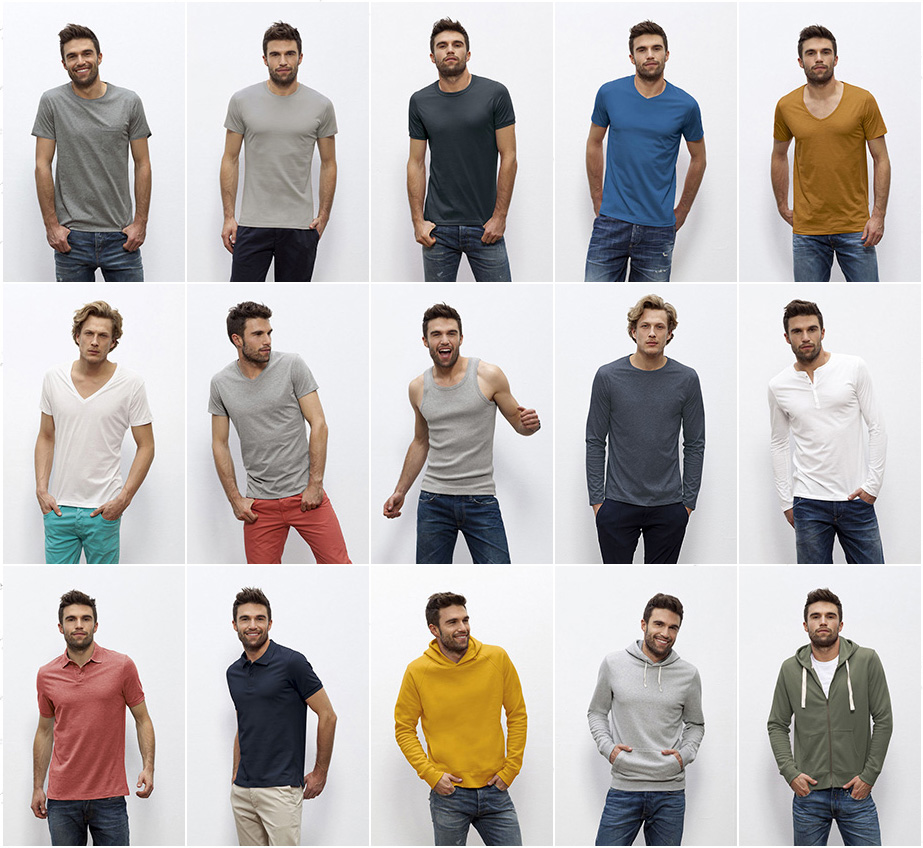 We have covered the conception of  this new product range from October Textiles in a recent blog, detailing its inspiration from the film A Streetcar Named Desire, and the effect that Marlon Brando wearing T-shirts in a completely new way (as an item of fashion outerwear) helped the T shirt grow from it's humble beginnings to the fashion icon it is today.
This was a general overview, so let's go into a little more detail here:
The Stanley Stella range is at it's heart fashionable, with a keen eye on current trends to make sure that colours and garment cuts are up to the moment — in addition to this and unlike many brands, these values are carried across the men's, women's and children's products to create a coordinated look.
The quality of these garments comes from an attention to detail throughout production…we are especially impressed by the neatness of stitch detail that can only be achieved by taking time and using factories with high levels of quality control. These details in our view, rival brands which should perhaps remain nameless, whose blank garments sell at extremely high prices.
This is added to by sustainable values…everyone says that, but what the hell does it mean? Generally, acting responsibly towards not just the environment, but also towards all the people involved, including being REACH compliant…it means being nice, not because you think it'll make you money, but because you are. So waste is minimised, harmful chemicals are avoided, and everyone gets paid proper dollar in a safe place. The 100% certified organic ring-spun fibres used are just part of the story, but of course they are a main stay of the range.
From our perspective, we're happy with this kit because it's print ready, by which we mean it has a very tight knitted soft and flat surface…essential to get a quality print, especially with any tonal work.
So fashion cuts, beautiful fabrics, and current colours with a conscience…and here are the accreditations to prove it… Goto the collection here.