October celebrate with Peaceful Hooligan by Printing T-shirts
Acme Whistles are the oldest and most famous whistle manufacturers in the world.
They have been designing, innovating and producing their wares since 1870. Originally started in the back yard workshop of founder Mr. Joseph Hudson's end-terrace home, today they are nestled in the heart of Birmingham's Jewellery Quarter. In the days when a whistle was the most effective way of communicating from a long distance Acme quickly developed a reputation of creating the best products on the market, In some cases completely creating the market. The Policeman's rattle was replaced when Hudson invented his ACME Metropolitan, the first Bobbie's whistle in the world.
The archives house more than 40 patented designs developed over the company's illustrious history. With specific designs for the Police, train guards, scouts, shepherds, bird callers, hunters, people hailing a taxi and for us, most notably referees.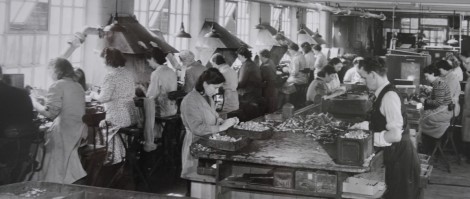 1884 saw Hudson's Acme company launch the first whistle aimed at sporting referees, the ACME Thunderer. Before it's release, referees would shout their instructions to the players across the pitch. With the power and precision of the new whistle, it quickly established itself as the referee's weapon of choice. Since inception the Thunderer has been used everywhere from Sunday league to the World Cup.
In 1966 a Swiss referee, by the name of Gottfried Dienst, used the ACME Thunderer N58 model following the famous words 'they think it's all over' to signal the end of the World Cup Final between England and West Germany. This sporting heritage and that specific whistle were the basis of this season's collaboration project between Peaceful Hooligan and The ACME Whistle Company.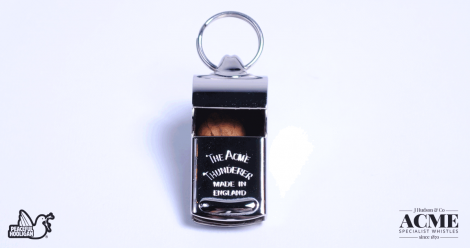 The limited edition collaborative series of 4 illustrated t-shirts are inspired by Acme's extensive archives and sporting heritage, referencing vintage advertising, catalogue artwork and 1960s branding. Together with the t-shirt, which is hand screen printed in England, the pack includes a bespoke dual branded replica of the 1966 ACME Thunderer N58 whistle and a presentation drawstring bag.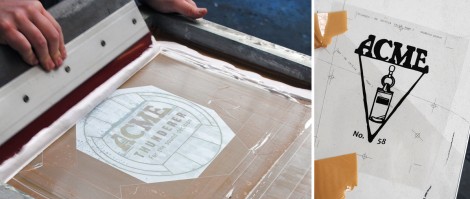 This collaboration series will be available exclusively online from peacefulhooligan.co.uk on Wednesday 11th June. Sign up to the mailing list at the bottom of the page and 'Run With Us' below to make sure you don't miss out.
"He who owns the Whistle rules the world"
October T-shirt printing, screen printing and whistle blowing.