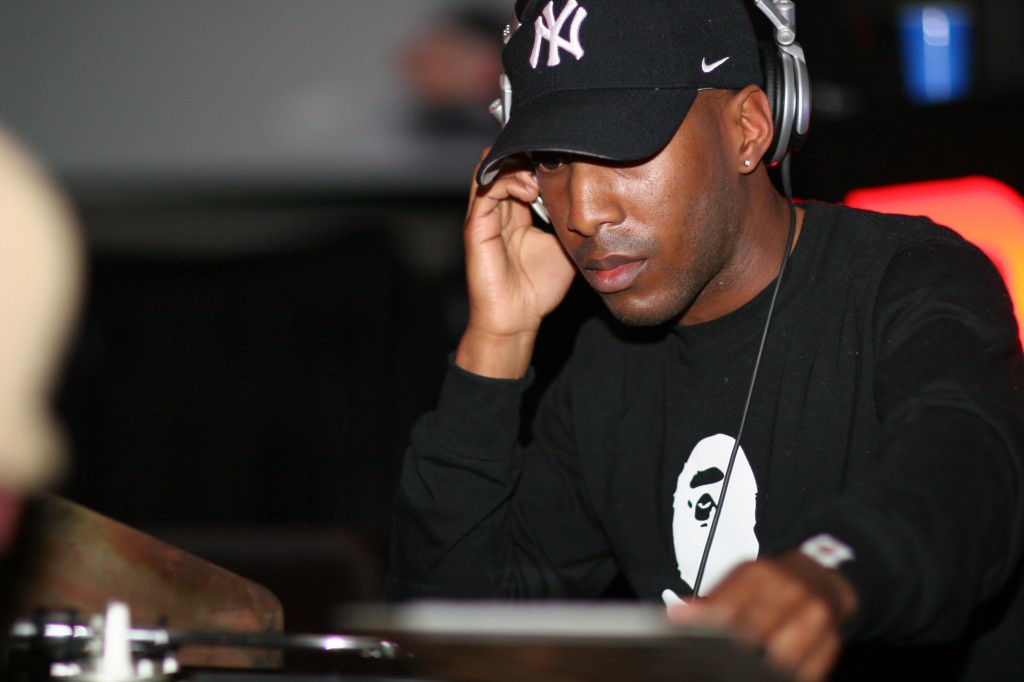 October Textiles are pleased to screen print again for Digital Soundboy, and their major players Shy FX and B. Traits. Solvent based plastisol prints keep it sharp and clean onto American Apparel 2001 T shirts, for a nice soft feel fabric and semi fitted garment. The range features their screen printed classic logo T-shirt, Milky Bar T, and a bright floral print design now the sun has been bothered to turn up for a while.
We don't pretend to understand every beep and whistle, but as you can see, they surely do…
Shy FX's debut record was "Jungle Love", released in 1992 on the Permission to Dance label. Soon after, he signed to Sound Of The Underground Records (often abbreviated as S.O.U.R.) and in 1994 released the breakthrough ragga jungle track "Original Nuttah" (featuring vocals from MC UK Apache) which helped to cement his position as a mainstay producer of the jungle/drum & bass scene.
Throughout his career, he has collaborated with T Power, both as Ebony Dubsters and Shy FX and T Power; their 2001 breakthrough track "Shake Ur Body" with vocalist Di was a number 7 hit in the UK Singles Chart. Released on EMI subsidiary Positiva, it gained widespread support from both club and commercial radio DJs and helped to further popularize drum & bass as a mainstream music genre.[1]
The success of "Shake Ur Body" was followed by the duo's album Set It Off, released in 2002 on Pete Tong's label F.F.R.R.. Several EPs and single releases followed; by 2005, Shy FX had made the decision to consolidate his releases onto his own label and founded Digital Soundboy Recordings. In collaboration with T Power, they subsequently released the album Diary of a Digital Sound Boy on 17 October 2005, featuring the songs "Feelings", "On The Run" and "Plastic Soul". Shy FX and T Power also released "Don't Wanna Know" featuring Di and MC Skibadee. The song was notably used on the UK television programme Soccer AM as part of the 'Skills Skool' feature.
Shy FX produced "Da Feelin" for Dizzee Rascal's 2007 album, Maths + English.[2] He also produced "Can't Tek No More" on Dizzee Rascal's 2009 album, Tongue N' Cheek. His remix of Naughty Boy, Wiley and Emeli Sandé©'s song "Never Be Your Woman" was released as the single rather than the original mix. Shy's remix charted at number eight on the UK Singles Chart. He remixed "She Said", a number 3 UK chart single by Plan B. His remix was released on both the "She Said" single and on the deluxe edition of Plan B's The Defamation of Strickland Banks.
More recently, he produced "Raver" featuring Kano, Donae'o and Roses Gabor, plus the UK artist Yasmin's first single, "On My Own". He announced that his album, Larger Than Life, was originally scheduled for a 2011 release but has since been renamed Cornerstone and doesn't have a fixed release date.
Williams also produced Yasmin's third single "Light Up (The World)", which features Ms. Dynamite. It peaked at #50 in the UK Singles Chart.[3]
DJ Fresh's single "Gold Dust" was re-released, with the Shy FX Re-Edit as a single, on 2 December 2012. The extended play includes multiple new remixes.
In 2013, he released a single called "Soon Come" featuring Liam Bailey, famous for his collaboration with Chase & Status on their track "Blind Faith". The song reached number 55 in the UK Singles Chart.[4] He also released the single "Cloud 9" in 2013, a collaboration with Ms. Dynamite.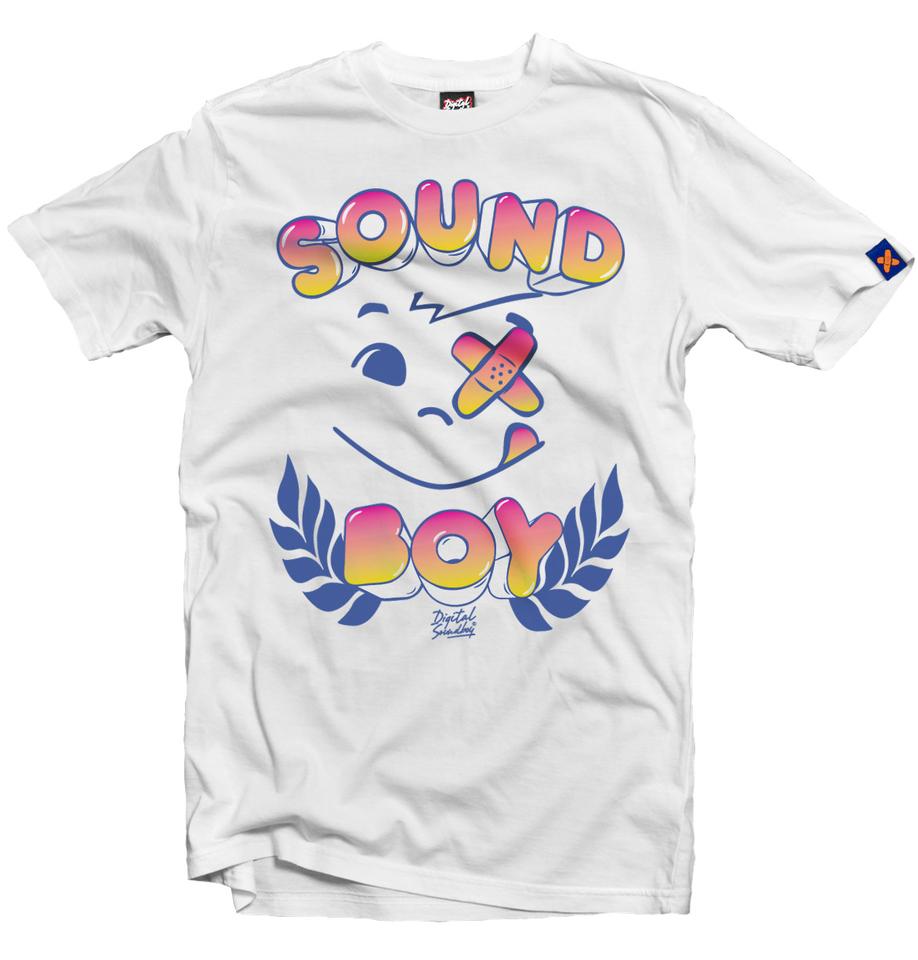 Digital Soundboy label
Williams and T Power (Marc Royal) started the Digital Soundboy label in 2005,[5] initially releasing their own material but quickly expanding to include the artists Visionary, Benny Page and Breakage. The label subsequently grew its genre coverage to the point where its discography includes electro, drum & bass, jungle, dubstep, house and UK funky releases from dozens of artists. All releases are observable as being in Digital Soundboy's "house style", as is the case with most drum & bass/dubstep labels.
Noted dubstep producers Skream, Benga and Caspa have all released tracks on DSB, as have drum & bass/dubstep crossover artists Breakage, Calibre, DJ Fresh and Redlight (a.k.a. DJ Clipz).[6]
B.Traits was born in Nelson, British Columbia.[1] In 2004, at the age of 18, she moved to Vancouver, where she started to make a name for herself at clubs such as Automatic, the longest running drum & bass club night in Canada, and soon began picking up regular bookings throughout North America and Europe. In 2006, she met drum & bass pioneer and founder of Digital Soundboy, Shy FX while on the World of Drum n' Bass tour, and in September 2007, was recruited by Shy to become the first Digital Sound Girl.[2] On 23 March 2012, she released her debut single "Fever", which features vocals from Elisabeth Troy. She went on to host her own monthly "In New DJs We Trust" show on BBC Radio 1.[3] Her first live show of the programme was on 3 May 2012. From 10 September 2012 she started hosting another BBC Radio 1 show which aired on Mondays, 2am till 4am, also simulcast on BBC Radio 1Xtra. From May 2013 until September 2013, she covered for Annie Mac on BBC Radio 1 on Friday and Sunday evenings, while Mac was on maternity leave.[4] Subsequently, she moved to her current slot on Tuesday mornings from 2am until 4am. As of September 2014 she will move to the Friday night line up on BBC Radio 1, 1am until 4am starting September 1st 2014.
Other Digital Soundboy artists include…
8 Bits
Attacca Pesante
Benga
Benny Page
Blocks & Escher
Calibre
Caspa
Champion
Die & Break
DJ Fresh
DJ Marky
Donaeo
Kutz
Liam Bailey
Loxy
Lucy Love
Lynx
Marcus Visionary
Mark System
Melé©
Redlight
Reset Safari
Rockwell
S.P.Y
Skream
SP:MC
T Power
T.C
Vicious Circle
Zed Bias
http://www.digitalsoundboy.com/home/
October

screen prin

t, T-shirt printing and embroidery