While the rest of the world focuses on the financial crisis in Iceland, we humble t-shirt printers thought it would be a good idea to look at the beautiful clothes it could perhaps be more famous for.
Clean and simple, honest, effective, and elegant — if only we could say the same of the banking industry…..
Spaksmannsspjarir (boutique and label) was founded in 1993 by the design duo Bjorg and Vala. Their creation is geared towards intelligent, independent women, but does not impose a particular image on them.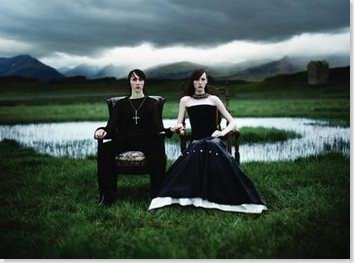 Instead, Spaksmannsspjarir opens up a wide range of possibilities and thus emphasizes each individual woman's uniqueness. Depending on her mood and the occasion, she can bring out the fashion's feminine, practical or distinguished note.
Natural materials and variable accessories ensure the wearability and adaptability of each item. Contrasts play a key role in all of Spaksmannsspjarir Collection. Masculine elements and feminine cuts, nostalic shapes and modern materials stand side by side as intriguing opposites or mingle in harmonious combinations.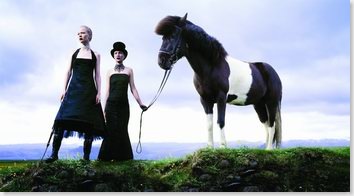 Fashion from Iceland,  for the latest Collections of the highly acclaimed Icelandic Fashion Designers call +354 551 2090.
Spaksmannsspjarir
Spaksmannsspjarir (which means Wise Men's Clothing) is renowned for using contrasts in its collections. Their latest line uses the colours of the Icelandic winter _ luminous white and earth brown _ to capture the spirit of the Icelandic landscape and the capital Reykjavik's lively nightlife. The colours combine with exciting cuts and shapes to form a stylish, feminine whole.