T-shirts for Stupid Clothing from Nottingham
October screen print for action fashion brand Stupid Clothing. Stupid was founded in the mountains, to voice the same unifying attitude that runs through like-minded idiots around the planet, across snow, surf, street and beyond, supplying them with a quality casual fashion product that promotes their beliefs and way of life. October, equally famous for anything completely Stupid, have helped the cause with screen printed T-shirts, hoods and sweatshirts.
T-shirts designed and developed by the people who truly represent the action sports lifestyle
With over 10 years of sharing their time between streets, slopes and shores, the designer t-Shirts Clothing collection includes original casual fashion screen printed products, hoodies, sweatshirts, tee's, tall tee's, decks and other items that truly promote the attitude of the wearer, whether on the streets or out in the elements.
Stupid Clothing, in line with one of October's key brand values, actively promotes the standpoint of never taking life too seriously, wearing your heart on your sleeve with a boldness, confident lack of fear, to go headlong 100% into everything.
Partying hard, screen print hard, t-shirt wearing hard and riding even harder; Welcome to All Things Stupid.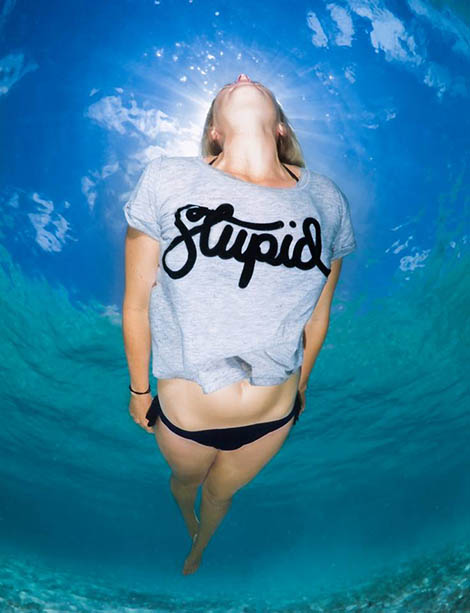 http://www.stupidclothing.co.uk
Stockists
For sales enquiries please contact – sales@stupidclothing.co.uk
UK
20 STOREY, 2A Market Row,m Brixton, London
STASH STORE, 3 Fairfax House, Warwick Road, Stoke on Trent, CV37 0NZ
FRANCE
HORS LIMITES 2 ALPES, 1 Rue Du Cairou, 38860, Les Deux Alpes, tel: +33(0)4 76 80 99 76
ATELIER DU SNOW, 11 Rue Du Sagnes, 38860, Les Deux Alpes
BLACK CATS, Place Du Curling, 73320, Tignes, tel. +33(0)4 79 06 42 46
October Screen Print , t-shirt printing and embroidery