Luka Sabbat, Represent Clothing, Screen Printed Caps, and going the extra 9 yards for Black Friday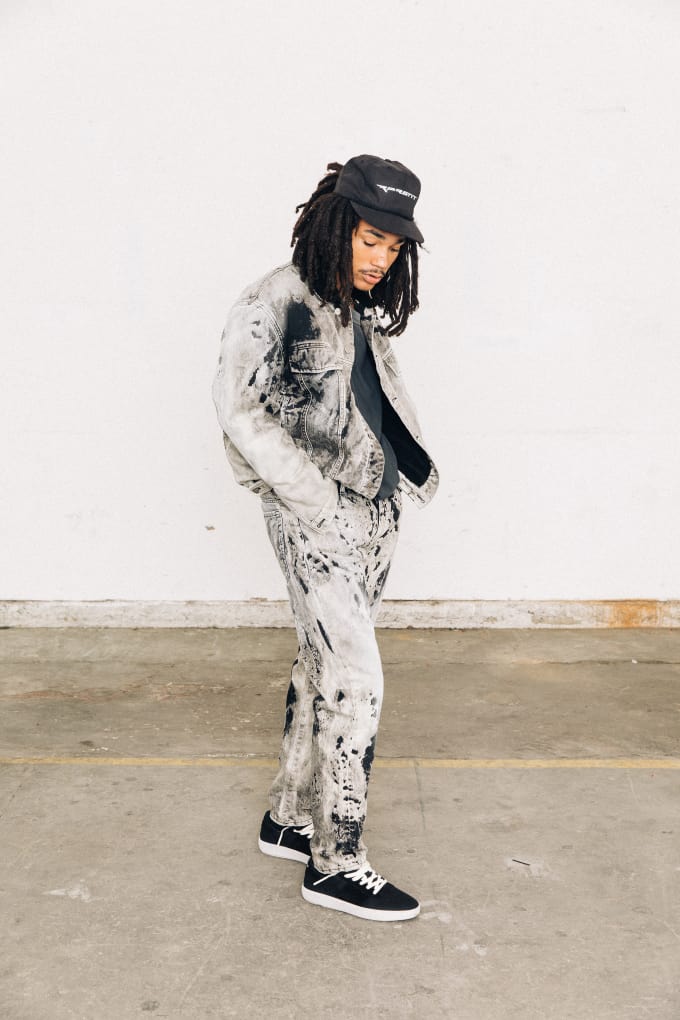 Presumably you'd go more than the extra 9 yards, to get screen printed caps for Luka Sabbat as part of the Represent Clothing Black Friday capsule?
Well yes, it turned out to be about 214 miles, approximately. And you probably think that's a boring fact? Well, read quickly past the next bit then if you don't like the techy bits, because there's a film at the end of all this to make life easy for you.
Decorating caps isn't always easy. The standard route these days is often to just whack on (or lovingly apply) a heat pressed image, and that's what the vast majority of printers would recommend. Failing that, they would most likely try and talk you into a direct embroidery. But when you've got a polyester cap and the adhesive backing from your transfer is creating dye migration, we know, big world news, and when your customer is specifying that it must be print to get a nice smooth image, you're screwed right?
Well no, it just means that we need to go old school, and screen print the caps. No problem – mix up some screen print inks, dollop of lycra base, a little puff additive, whip out the old hat press and bingo, they'll be done by lunch time. You'd think. But as always, the God of Screen Print looked down and decided throw in the usual inky spanner.
What do you mean the cap press is broken, and Luka Sabbat will in fact not be wearing any screen printed caps for Represent Clothing?
Nice one. Good news. And presumably all the clamps for screen printing caps are in America, right? Well yes nearly all of them – but there is one, on a shelf, behind some stuff and on a mezzanine, over at Dave Roper's Screen print emporium…situated just over… bloody miles away.
But flying high after their recent collaboration with Admiral, and on the basis that everyone at Represent Clothing is really very nice, we sparked up the old smoking Jag and rumbled off down the road to Dave's.
So what does it look like, when Black Friday is looming and you need some screen printed caps for Luka Sabbat and Represent Clothing?